The paperless way to manage and record staff leave
Switching to Timetastic makes booking time off work a breeze. No more dealing with paper forms and updating messy spreadsheets. You get a central, up-to-date record of absences, so you can plan better, and work smarter.
Book a demo
The #1 staff holiday planner for over 8,500 businesses
No spreadsheets. No forms.
Timetastic works anywhere there's a screen. Say goodbye to stacks of paper and confusing spreadsheets, and say hello to easy-to-use apps and email notifications. Simple.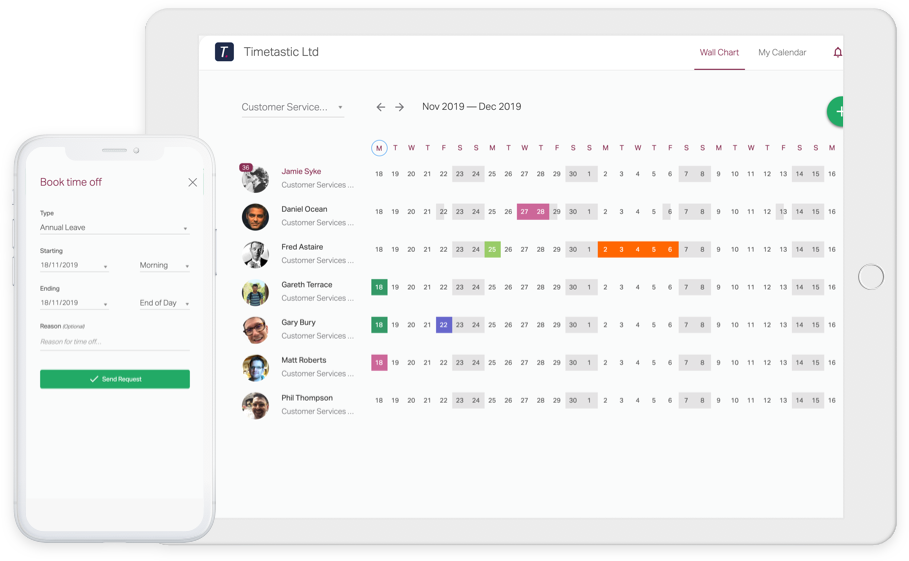 Personal
calendars
Each staff member gets their own calendar, with a summary of their time off for the year. They can plan ahead, look back on where they used their allowance, and see how much time off the have left. The summary is always bang up to date.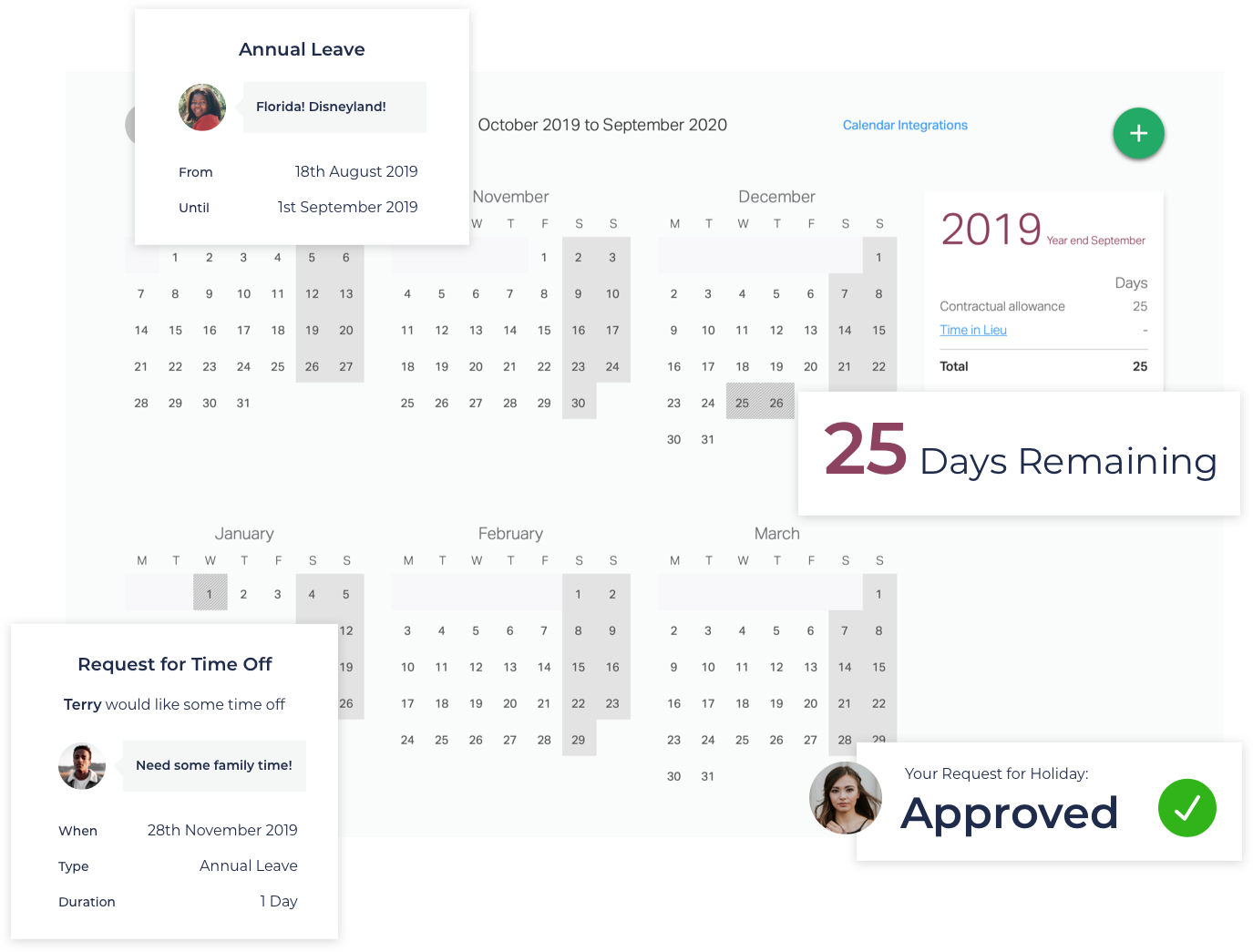 Companies who choose Timetastic become
better places to work
Law firms, marketing agencies, hairdressers, charities — businesses of all shapes and sizes choose Timetastic. They understand the importance of time off,  and know how to keep staff motivated and productivity high.
'Timetastic is a win/win for us. It does the job of annual leave booking fantastically well.'

Gavin S. Technical Operations Director

'Our entire leave policy pretty much just references, "use Timetastic".'

Margaret A. HR Manager

'Time off becomes a discussion at home, leaving the office free to do work.'

Chris B. Director

'We love how simple it is to book a holiday request both from desktop or mobile.'

Nedjalko M. CTO

'We have reduced the chore of recording absences from a six stage process down to two.'

Andy N. Operations Director

'We have removed the possibility of holiday forms not being completed or being lost.'

Chris S. Operations Director
The 5 star reviews just keep coming
Timetastic is very easy to use and really helps organise our annual leave for our company. There are many extra...
Sarah Dale
Very easy to use and to amend holidays very friendly site to use
Diane Selway
Great solution filling up all basic needs for an SME.
Christophe Dreze
Learn more on the blog
Let's take a quick look at how the notice period works, how to calculate your notice period, and what pay you should receive during this period..

From annual leave through to training days, these are the main types of authorised absence available in the UK..

Want to offer sabbaticals but not sure how to structure your policy? Here's our simple guide to sabbatical policy, what it should include, and why. .
Let's get started!
Doctors, web design agencies, car dealers, online retailers, charities, coffee roasters - over 8,500 businesses just like yours manage their team's absence with Timetastic.
Start your free trial
Book a demo