"By a long shot, it's the best staff holiday planner for teams and small companies"
Switching to Timetastic makes booking time off work a breeze. No more dealing with paper forms and updating messy spreadsheets. You get a central, up-to-date record of absences, so you can plan better, and work smarter.
Want to see how it works? Book a 20 minute demo on Zoom.
"Fantastic super simple product!"
Book leave via mobile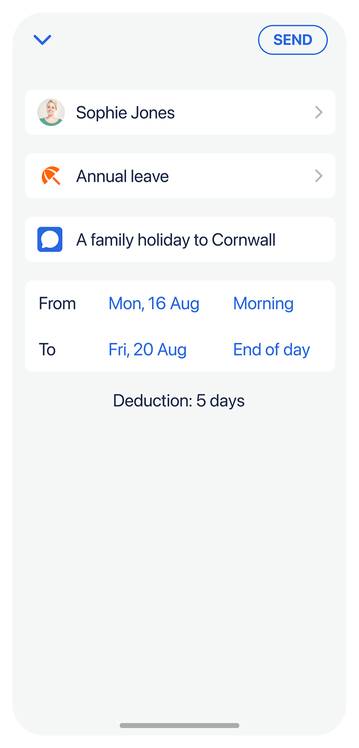 Book leave via mobile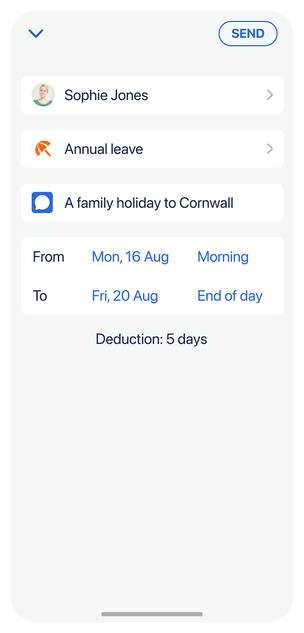 See who's off on the Wallchart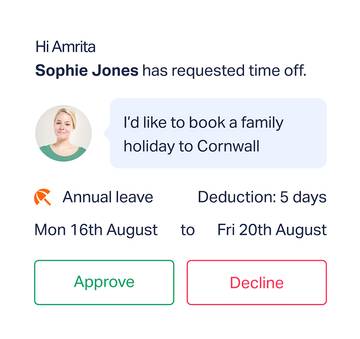 Easy request approval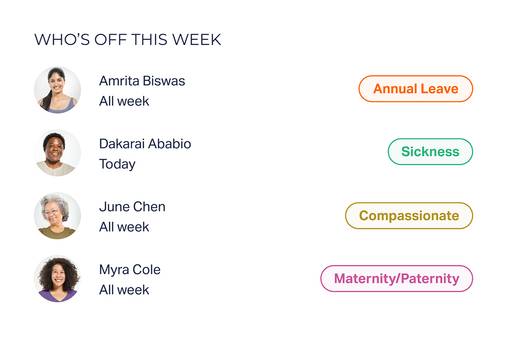 Daily or weekly digest
No spreadsheets.
No forms.
Every day someone in your team fills in a holiday form, and someone has to update a messy speadsheet - just to take a day off work. You can put an end to this waste of time and energy.
Start free trial
Free for one month - no card required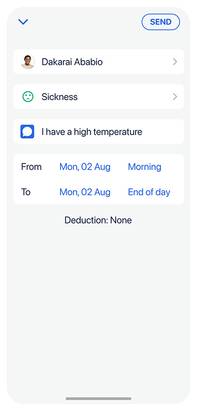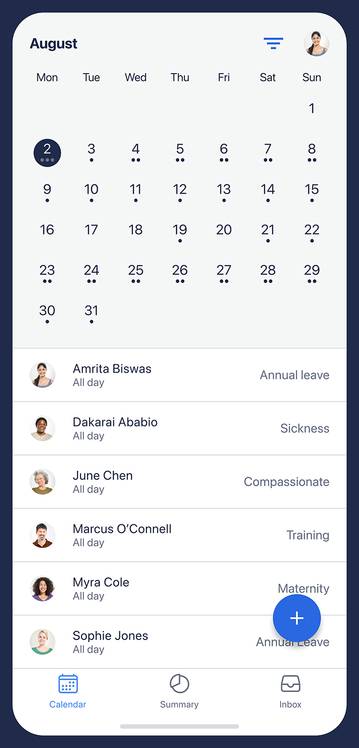 Personal
calendars
Everyone gets their own calendar, with a summary of their time off for the year. They can plan ahead, look back on where they used their allowance, and see how much time off they have left. The summary is always bang up to date.
Keep track of allowances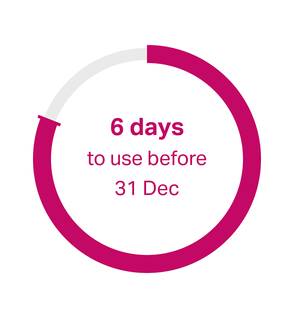 Absence at a glance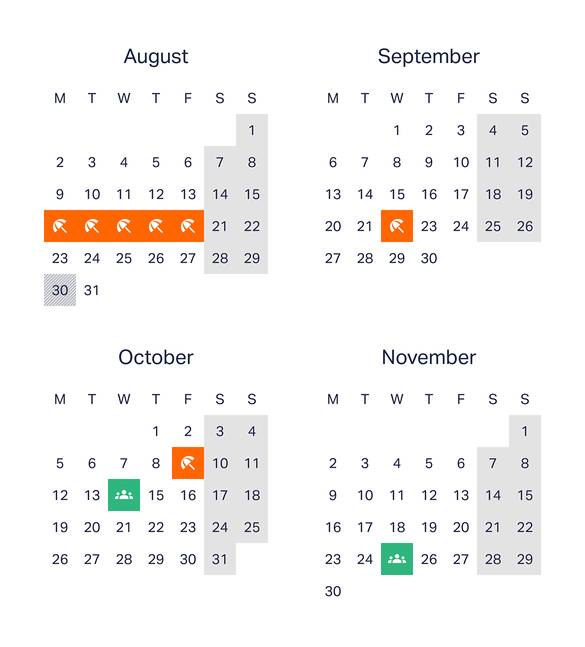 Absence at a glance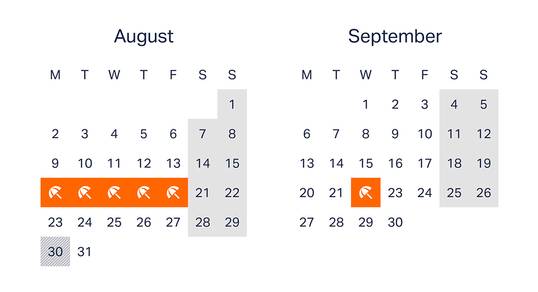 Detailed leave summaries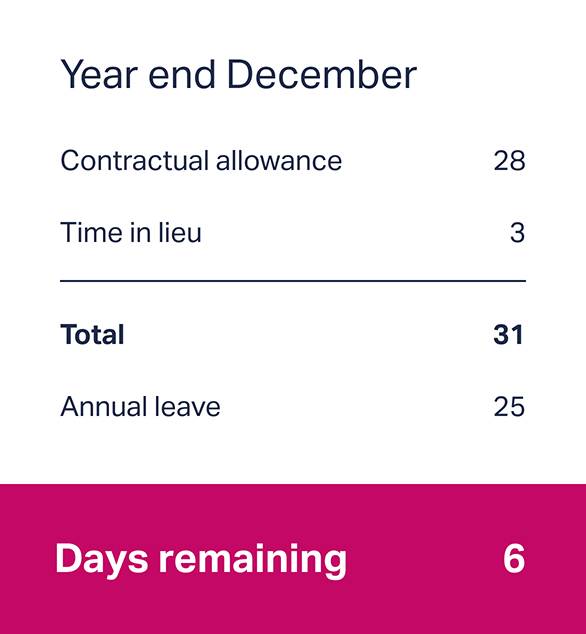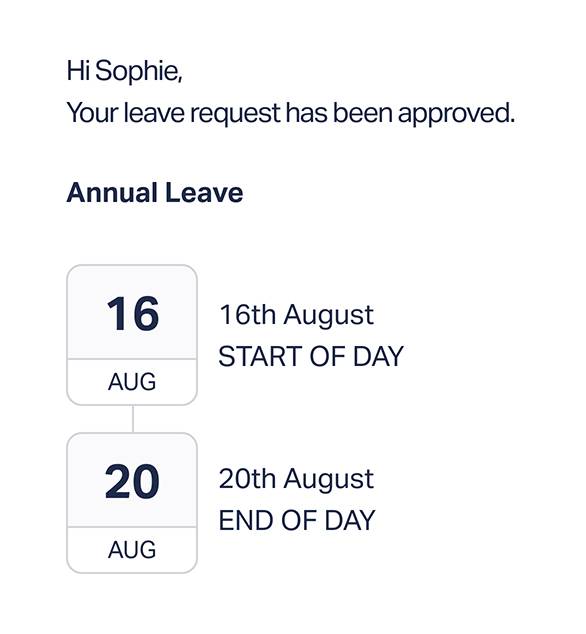 Instant email notifications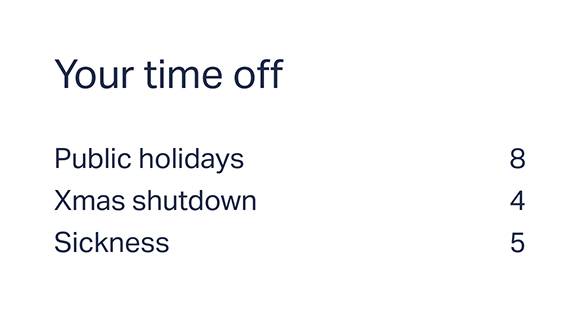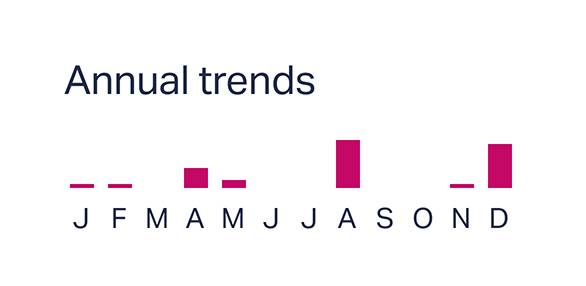 People really
like using Timetastic
Over 175,000 users. Instead of messing around with spreadsheets, they open up Timetastic to check their holiday allowance, and make a few taps to book a day off.
'Timetastic has made the management of my team a breeze.'

'Pays for itself in the time you save! Staff love it — they get clear visibility of how much holiday remaining and can easily book time off.'

'Fastest and simplest way to manage staff holidays.'

'Great for staff as they can book leave as and when the need arises (evenings and weekends) and the leave can be approved or declined by managers with the click of a button.'

'Timetastic is really easy to use. Each of member of staff has a time off calendar, and I can see how many days they have remaining from their holiday allowance.'

'Timetastic makes managing holiday requests much easier than any manual system I've used in the past.'
The 5 star reviews just keep coming
Easy to use and allows a view of all departments which is fantastic.
Sarah Davidson
Fantastic Timetastic! Everyone can see when someone is off sick or on holiday, gone to training or is in a meet...
Nicola Leddy
Have only been using it for a couple of weeks but it is very easy to use and seems to be working well. The actua...
Sean Cleaver
Very easy to use and gives our employees the control over managing annual leave with peers schedule.
Sharan Khatkar
175,000+ people use Timetastic to book time off work
Doctors, web design agencies, car dealers, online retailers, charities, coffee roasters - over 8,000 businesses just like yours manage their team's absence with Timetastic.
Start your free trial
Free for one month - no card required