Absence management
software
It's official. Paper forms and spreadsheets aren't up to the task, you need absence management software that works for your team and their managers. That's where Timetastic comes in.
Start free trial
Free for one month - no card required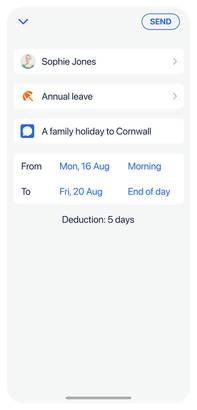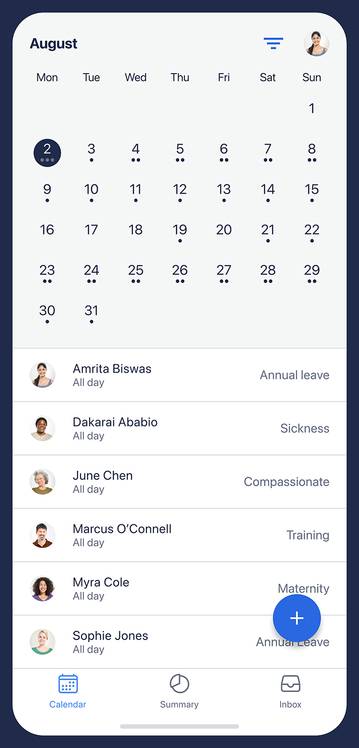 Instead of messy paperwork,
upgrade to: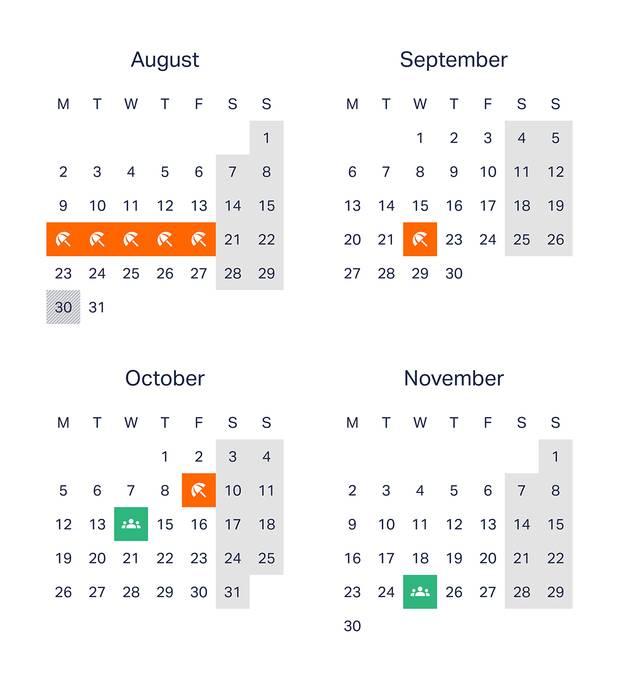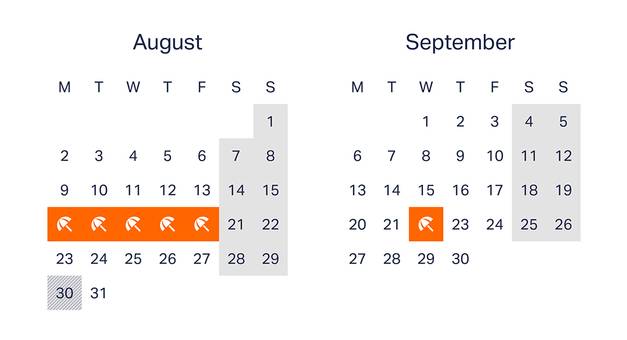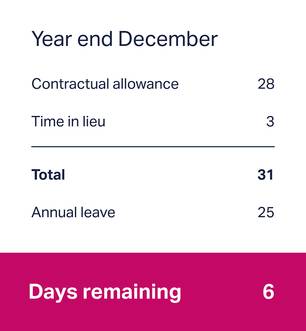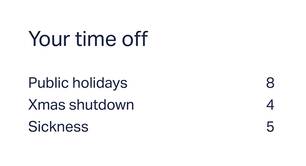 Personal calendars
All your team get their own personal calendar and annual summary. They can see and track their absences and plan their year ahead. Finally, they get a clear picture of when and why they are absent from work.
Using Timetastic's calendar integrations they  feed all absences instantly into their regular work calendar. A big step up from those holiday forms and outdated spreadsheets.
App & email notifications
Rather than messing with bits of paper and spreadsheets, Timetastic gives you a single place to manage absence within your business.
Users request absence from the desktop or mobile app, managers can approve or decline direct from email and everything is instantly tracked and summarised on the calendars.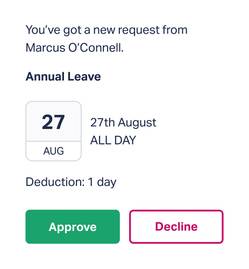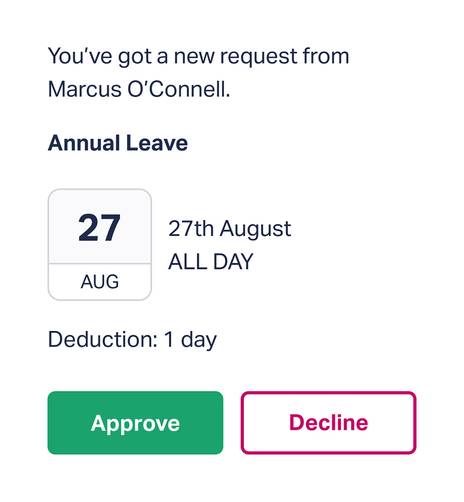 See clearly, who's off and when.
Your new interactive wall chart is key to improving absence management. It puts up-to-date absence information at your fingertips — your new at-a-glance view of who's absent and when. Use it to plan better, make sure busy periods are covered and avoid awkward clashes.
Your team
Book time off
Pending request
A full set of features, so you can
manage time off properly
You'd like a day off?
To manage absence better you can group your staff into departments, set minimum staffing levels and highlight clashes before approving requests for time off.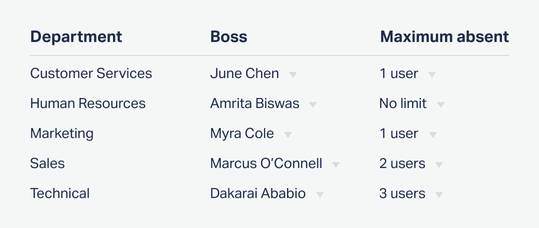 For what reason?
Handle all types of absence - holidays, sickness, maternity, paternity, unpaid leave, compassionate, create your own custom absence types.
Annual Leave
Sickness
Maternity/Paternity
Sabbatical
Doctors Appointment
Seasonal Shutdown
Compassionate
Away Day
Training
It's a bank holiday
Timetastic comes pre-loaded with public holidays from over 250 countries and 3,000 regions. All you need do is assign the relevant country to a staff member and their calendar is sorted.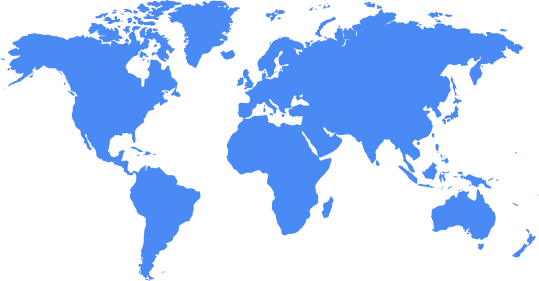 Who's working?
Create a work schedule for each of your team. You'll be able to see who's working and when. No more, "Who's in next Tuesday?" you've got a schedule everyone can see and plan from.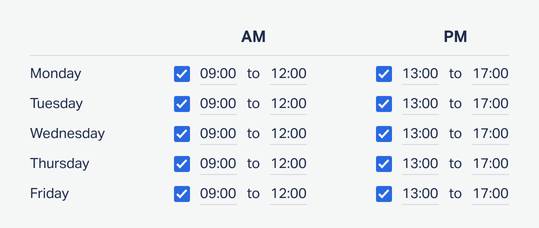 Happier with Timetastic
Read how people like you use Timetastic. Their stories tell us how they took control of absence management and became healthier, happier places to work
View customers
Book a demo
Mobile apps

too

Your team can make use of the mobile apps to book an absence. No need to be in the office, everything is instantly tracked and reconciled.